VIDEO: THIS ROBOT IS DESIGNED TO COEXIST WITH PEOPLE
Date: 2018-02-23
---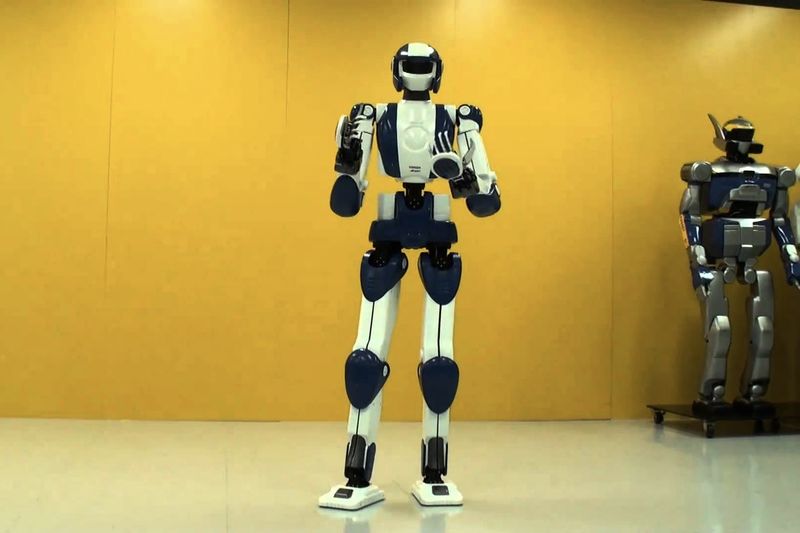 The HRP-4 Humanoid Robot unveiled that is destined for menial labour.
It is Japan's latest RoboCop-looking humanoid robot that practices yoga, tracks faces and objects and in what seems to be a robo-requirement these days... pour drinks.
The industrial HRP-4 robot was designed to coexist with people, and its "thin athlete" frame is meant to be more appealing, according to Kawada Industries, which built the robot with Japan's National Institute of Advanced Industrial Science and Technology.
The 5-foot-tall and 86-pound robot is a deliberately downsized version of its larger sibling, the HRP-2. Kawada first developed HRP-2 seven years ago and wanted to design an updated version, according to a press release.
HRP-4 will be used for experiments to further develop robotic technologies in the areas of "walking on uneven surfaces," "tipping-over control," "getting up from a fallen position," and "human-interactive operations in open spaces."
You can have a look at the demo video below to see the HRP-4's progress and let us have your comments below.