VIDEO: THIS GADGET ALLOWS YOU TO MAKE MUSIC
Date: 2018-03-19
---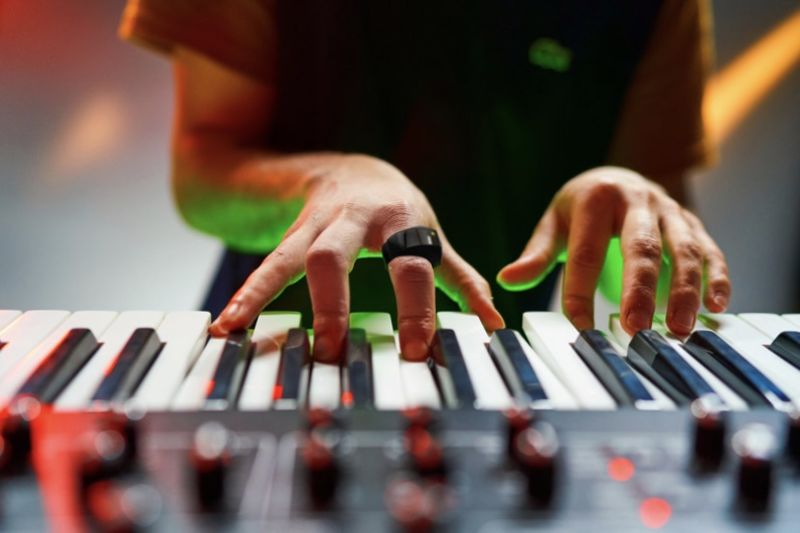 Introducing the Wave ring.
Users can play music in mid-air as if by magic, adding another layer of creative control instrumentally. The Wave is a wearable MIDI controller that lets you control sound, shape effects and send commands with the motion of your hand.
Working in close collaboration with musicians, Wave has been in development for the past three years. It works by setting sounds and functions to particular gestures, meaning a waggle of the finger or wave of a hand could turn audio up or down, or determine the strength of an audio effect.
Designed by Genki Instruments, a music and technology company of engineering students with a passion for music, started to search for ways to make technology in music more expressive and intuitive.
According to Genki, Wave "works out of the box with all major music software and apps" and has been tested with Ableton Live, Logic Pro X, Pro Tools, Reaper, Bitwig, Studio One, FL Studio and GarageBand, among other apps. It's also customisable, allowing you to store up to seven patches (which group combinations of gestures) for quick recall.
The tech can be connected to various instruments, including keyboards and guitars as well as pairing to your computer or smart device with Bluetooth LE working with all major music software apps. the wave is priced at $200, is available $129 for early birds and has already raised $43,000 on Indiegogo so far.