HAVE YOU SEEN THIS ELECTRONIC BAG TAG?
Date: 2018-07-03
---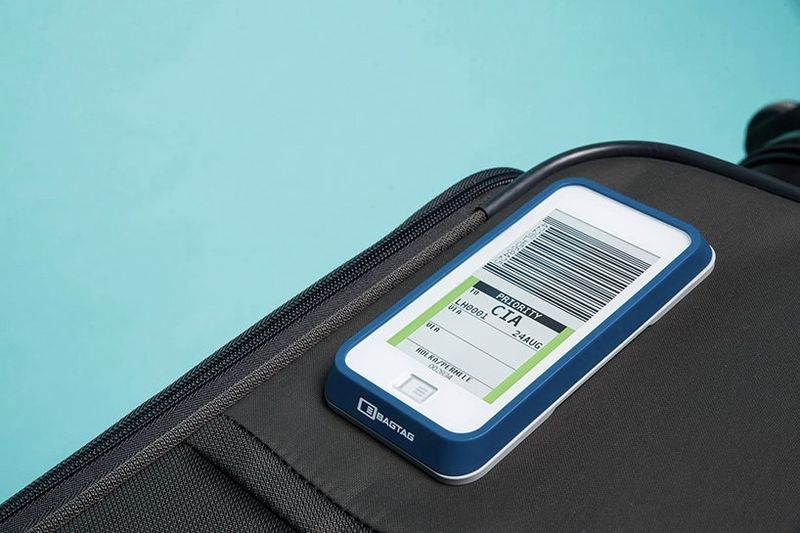 We can all relate to the fact that your heart skips a beat when you arrive in a foreign country and your bag does not appear on the conveyor belt.
Well now, thanks to a Dutch start-up called BAGTAG, that's all about to change.
The company proposes a modern solution of the constant overcrowding of the airports – the new device, which connects to your smartphone with Bluetooth, lets you check in your luggage online. BAGTAG replaces the loose paper labels and shows your luggage information, saving your time usually spent in queues.
Developed with the support of Slimdesign Studio, the BAGTAG concept features an e-paper display, which reflects the light to provide a low energy consumption and great readability and is shielded to prevent damage from active travelling.
The data is safely transmitted thanks to the use of unique hardware encryption technology, and all relevant information is also stored on an embedded Radio Frequency Identification (RFID) chip. To ensure the device does not get damaged during the journey, the high-resolution e-paper display is shielded by an impact absorbing lens and the robust and weather resistant enclosure protects the BAGTAG during its journey.
Attached to the narrow side of the suitcase with VHB adhesive or studs, the tag can be connected to iOS or Android Lufthansa app for passengers of Lufthansa, Swiss, and Australian airlines.
Check out the video below to learn more about the BAGTAG.