THESE GOD OF WAR PRINTS MAKE THE STORY COME TO LIFE
Date: 2018-06-26
---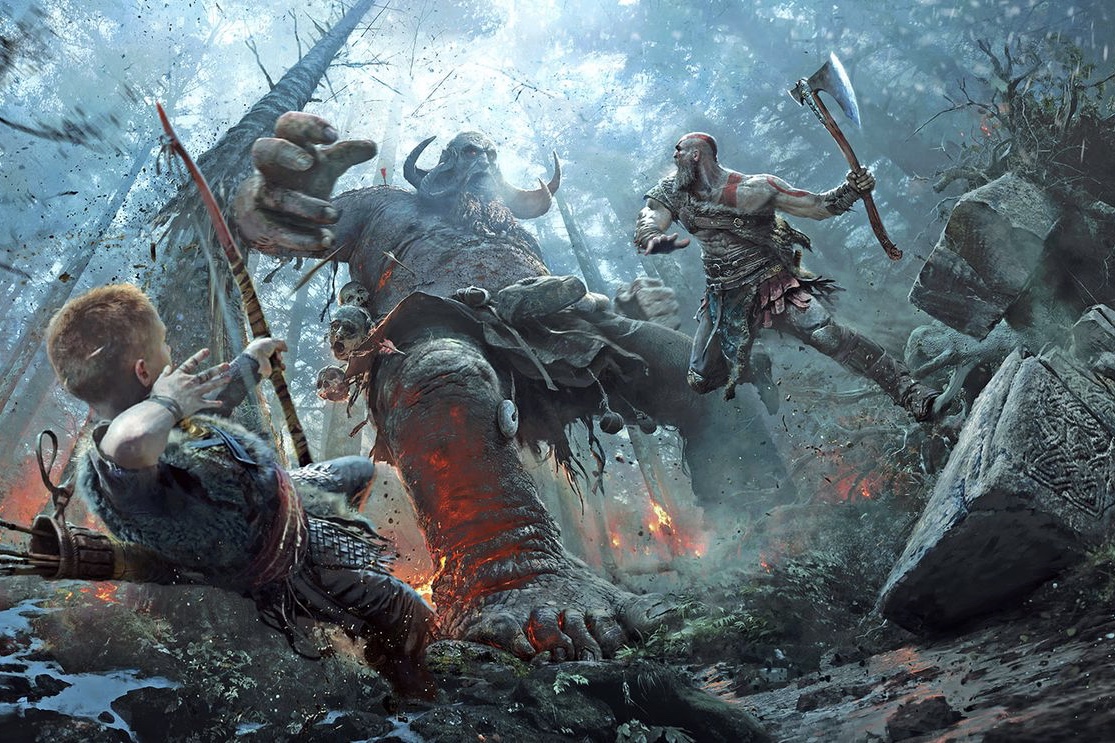 This year we saw the reboot of God of War on the PlayStation 4, which was a

com/article/god-of-war-is-the-best-looking-ps4-game-to-date" target="_blank">wonderful surprise

.
It brought to life the long-running series with an emotional core, turned Kratos into a likeable character, and still managed to include some very satisfying action. It also looks gorgeous as the series made the shift from Greek to Norse mythology with plenty of styles. Now that style can live on your walls thanks to a new series of art prints from Cook & Becker.
If this name might sound familiar to you, it is due to them having built up a reputation for offering some of the best game art around. In the past, the art studio has included series for Fallout, Skyrim, Ni No Kuni, and even Final Fantasy XV. The God of War collection includes six prints, which all feature Kratos and his son Atreus in a variety of scenarios: paddling past a giant statue, preparing to face dark enemies, or being stomped by an angry troll. All of the art comes from the team at Sony's Santa Monica Studio, where God of War was developed.
All the prints start at around $95 and go up from there, depending on framing and finish. You can grab them right here.