VIDEO: THIS IS THE WORLD'S TINIEST LIFE-JACKET
Date: 2018-02-23
---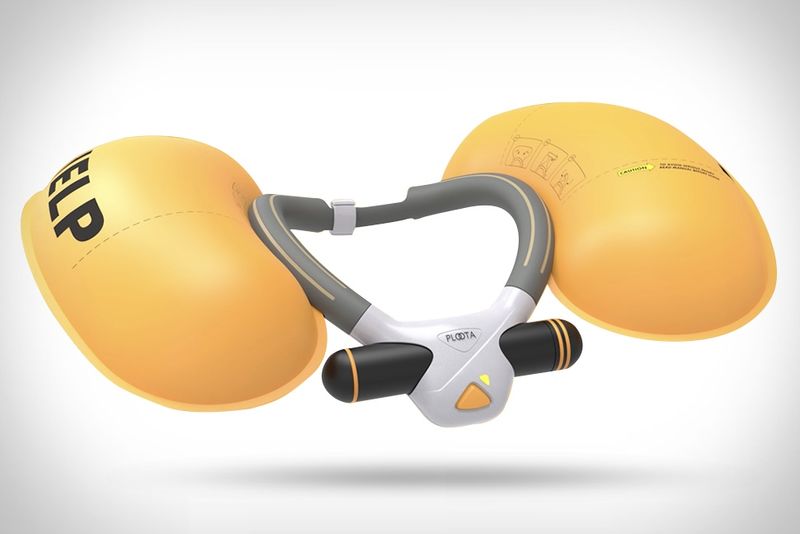 It does not matter how good of a swimmer you are, there are always things that can go wrong in the water.
From riptides and waves to cramps and fatigue, there are situations where your swimming might not be able to save your life. That's where Ploota comes in.
The Ploota is a sensor controlled swimming safety device that sits around your neck. It is both compact and reusable, unlike most life-jackets, the Ploota can be worn underwater. Swimming, snorkelling or deep sea diving, the device can be triggered when you need to be brought back up to the surface.
With the Ploota being so compact it takes up 50 times less space than an average life-jacket. Another remarkable feature is that the device is extremely lightweight, weighing only 280gms and allowing users to engage in high-intensity water sports. When it inflates refillable-CO2 cartridge in the front are engaged, inflating two bags on the side and above the shoulder immediately, bringing you to the surface of the water.
The smart safety device automatically detects an emergency situation and releases two inflatable cushions to bring its user up to the surface. And unlike some similar devices, it keeps them floating in a head-up position. Even if the user is unconscious, they should still end up floating face-up, for up to a claimed six hours if necessary.