HOW THESE PROSTHETICS CAN MAKE LIFE EASIER...
Date: 2018-05-09
---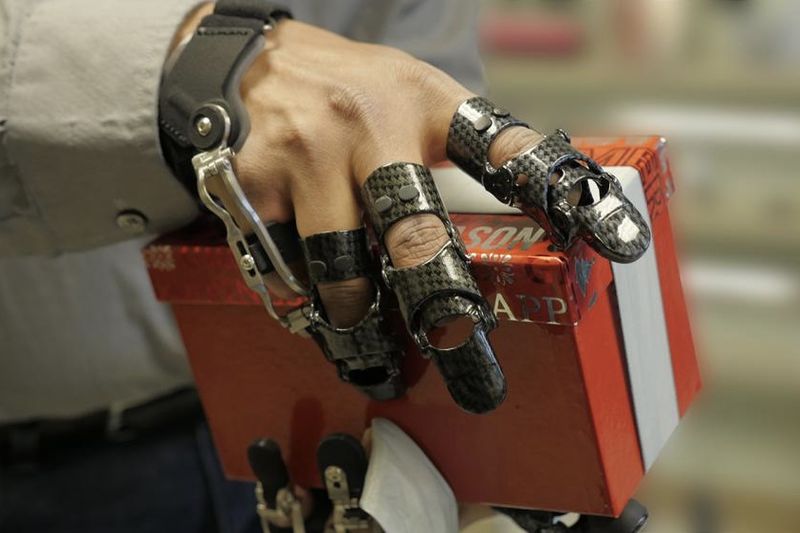 Naked Prosthetics custom-makes prosthetics that help give amputees motor function and protection.
Specifically developed for those with finger loss, these prosthetics mimic natural finger motion by working in cohesion with the remaining fingers.
Naked Prosthetics has two models of biomechanical prosthetic fingers, designed to replace a partial or total loss of the fingers. The design functions just like a finger.
A non-motorised device, the prosthetic uses the remainder of an amputee's finger to power the device. Once a patient has been determined to be a candidate they can request a proprietary sizing kit from Naked Prosthetics. Using sizing rings and photos, NP Devices uses a very high-end 3D printer to create the simple, elegant and fully functional device. Working with physicians, surgeons and prosthetists, Naked Prosthetics makes every prosthetic finger specific to the needs of the individual patient.
This device helps to improve overall function in the user's hand, which means a quick return to work, hobbies, and other daily tasks.
The prosthetic is 3D printed in stainless steel and nylon polymer. The steel frame enables the patient to firmly grasp objects and can accommodate single or multiple amputations.
Silicone pads are embedded in the prosthesis, allowing the patient to grip a variety of objects while maintaining a natural feel. The prosthetic aims to match the length, grip strength and dexterity of the user's natural finger.
Have a look at the video to learn more about the prosthetic device.